ÖLÇME VE DOZLAMA SİSTEMLERİ
MEASURING AND DOSING SYSTEMS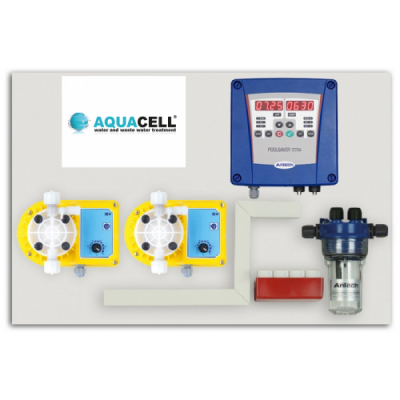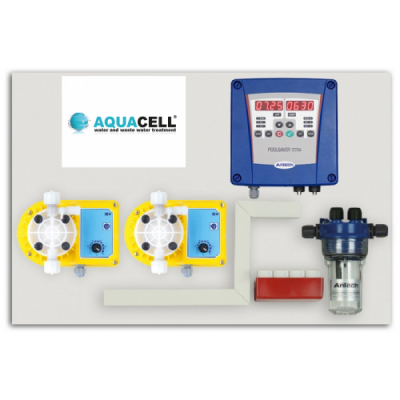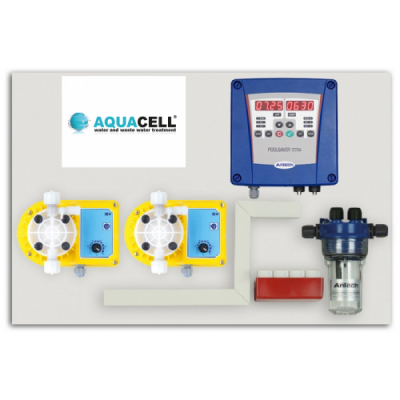 Motor tahrikli pompalar, adından da anlaşılacağı üzere, bir elektrik motoru yardımıyla hareket eden bir diyaframın sırayla basınç ve vakum oluşturması mantığına dayanarak çalışan pozitif deplansmanlı pompalardır. Selonoid tip pompalarda ise diyafram hareketi, motor tahrikli pompaların aksine elektrik motoru ile değil bir sargı üzerinde yaratılan elektromanytik alan sayesinde sağlanmaktadır.
Bir çok kimyasalı dozajlanabilecek malzeme seçeneğine sahip bu pompalar on - off, zaman, 4-20 mA sinyali ve kumandalı olmak üzere her türlü otomasyona uygun konfigürasyonla da temin edilebilir.
Motor-driven pumps, as the name suggests, are positive displacement pumps that operate on the principle that a diaphragm that moves with the help of an electric motor creates pressure and vacuum alternately. In solenoid type pumps, the diaphragm movement is provided by the electromagnetic field created on a winding, not by an electric motor, unlike motor-driven pumps.
These pumps, which have material options for dosing many chemicals, can also be supplied with any automation configuration, including on-off, time, 4-20 mA signal and remote control.
Su & Atık Su Arıtma Tesisleri

Water & Waste Water Treatment Plants

Kimya Sektörü

Chemical Industry

Petro Kimya Sektörü

Petrochemical Industry

Endüstriyel Tesisler

Industrial Facilities

Gıda Sektörü

Food industry

Maden Sektörü

Mining Industry

Enerji Tesisleri

Energy Facilities

Tekstil Sektörü

Textile Industry

Hassas dozlamanın önemli olduğu diğer tüm uygulamalar

All other applications where precise dosing is important